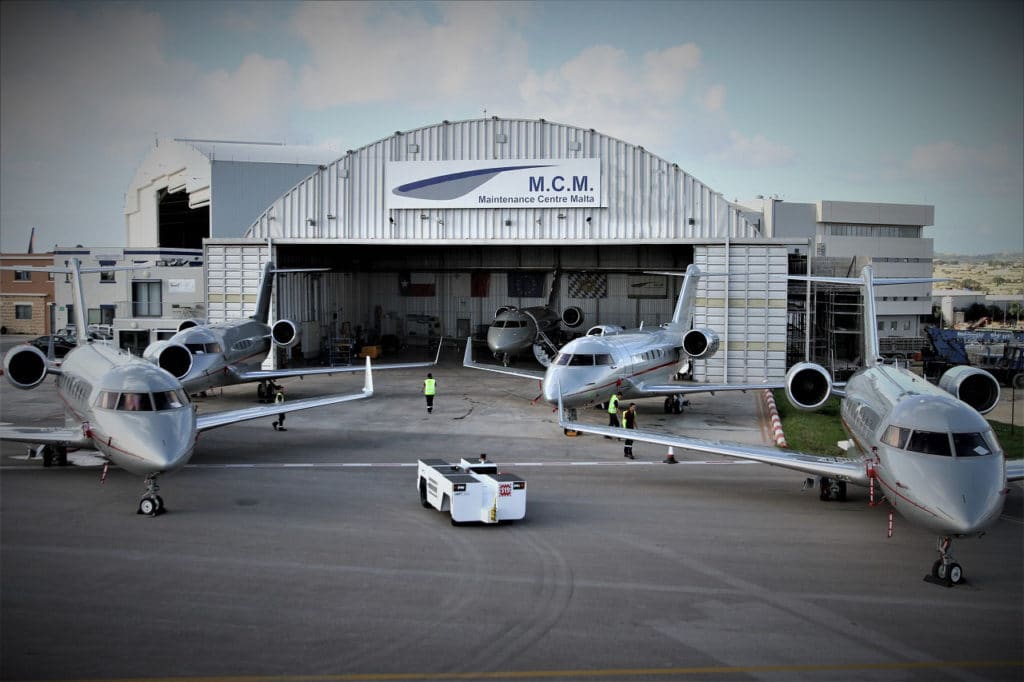 ABOUT M.C.M. GROUP
Founded in 2000 in Munich, the M.C.M. Group today is a multinational organisation composed of three companies providing maintenance services, airworthiness management, consultancy and training for a wide variety of aircraft types, registered in multiple countries.
In 2016 we expanded further our operations by investing in an additional 2,400 m 2 hangar, capable to accommodate three Bombardier Global aircraft simultaneously and 2280 m2 space for workshops, customer center, training facility and offices.
Our size and business structure enable us to provide our clients with flexible services leading to shortened ground times.
Our dedicated and highly trained team is here for you 24/7 to ensure that your aircraft gets back in the air in no time.
We provide outstanding support adhering to the highest standards expected from our clients, enabling them to guarantee first-class services to their customers.